ABOUT ME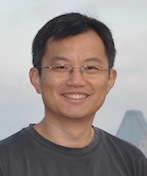 I am an Associate Professor in the Department of Bioengineering at McGill University. In addition, I am an adjunct faculty member in the Bioinformatics Program at Boston University, and an affiliated faculty member in the Center for Cancer Systems Biology (CCSB) at Dana-Farber Cancer Institute.

I graduated from Peking University with B.S. in Chemistry (major) and Computer Science (minor). I received my Ph.D. in Chemistry from Stanford University specializing in computational structural biology under the supervision of Prof. Michael Levitt (2013 Nobel laureate in Chemistry), and carried out postdoctoral research in bioinformatics with Prof. Mark Gerstein at Yale University.

My research interests include computational biology and bioinformatics. My current research aims to construct genome-scale computer models of biomolecular networks with high spatial and temporal resolutions, and to use these genome-scale models to probe physical and design principles of biological networks, and to study the systems biology of disease.

Here is my Google Scholar profile.
CONTACT INFORMATION
Email: brandon.xia@mcgill.ca
Office: Macdonald Engineering Building, Room 389
Phone: 514-398-5026 (O), 514-246-8751 (C)
Address: Yu Xia, Department of Bioengineering, Faculty of Engineering, McGill University, Montreal, Quebec H3A 0C3, Canada
SELECTED PAPERS